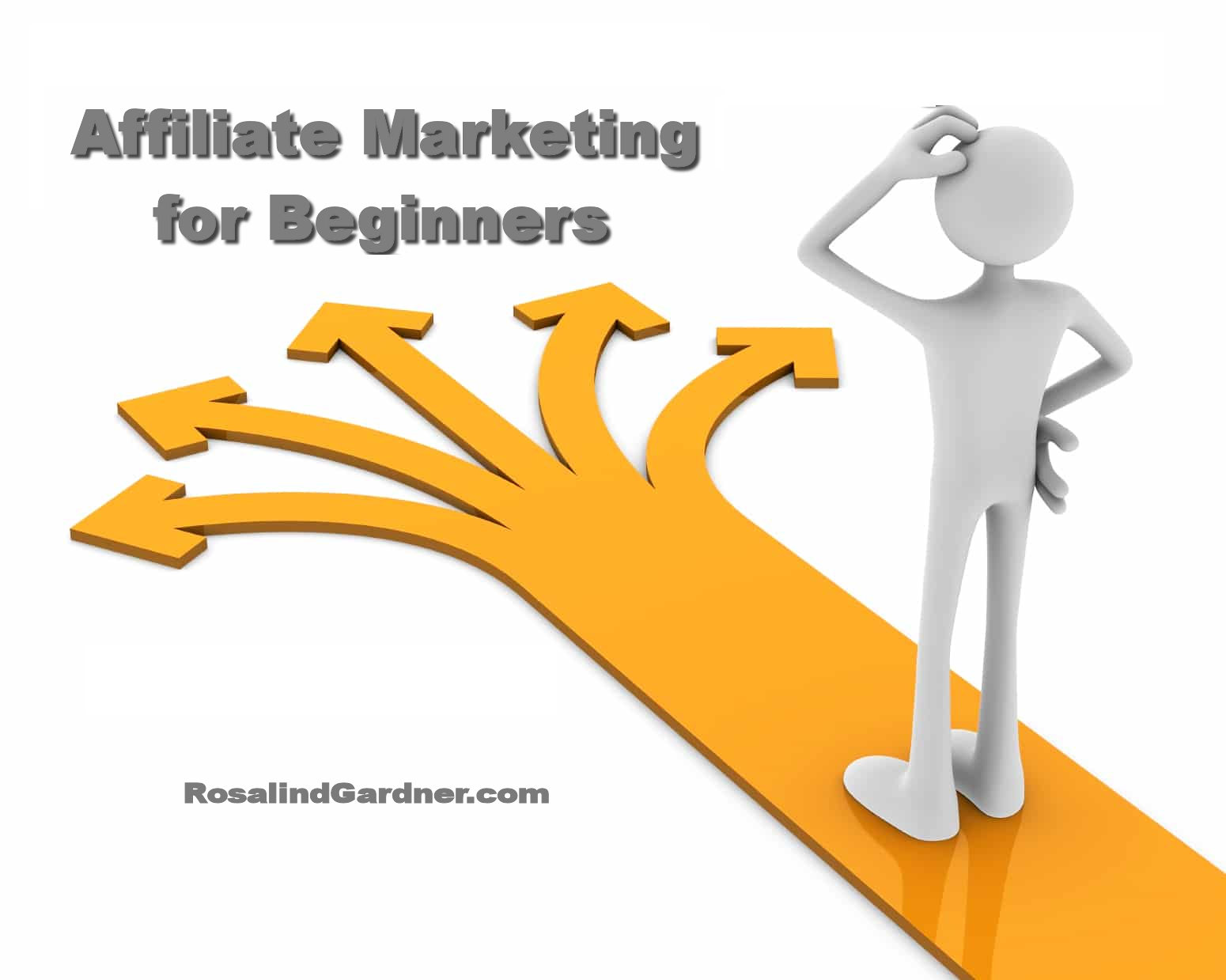 Affiliate Marketing for Beginners
Affiliate marketing is a great way to make money online. My online affiliate marketing business has allowed me to live a life I never imagined possible if I had not started it in 1997.
So, let's get you started…
NOTE: Many of the links in this page will lead you to other pages. To return to the article, you can either click the "Back" button in the upper left-hand corner or the "Affiliate Marketing for Beginners" link at the top.
These are some questions to ask if you're considering becoming an affiliate marketer.
How does affiliate marketing work?
Let's now look at the benefits of affiliate marketing and how to start one.
These are the 8 steps that you need to follow in order to start an affiliate marketing company:
Choose your niche.

A niche is an area of interest. You should choose a topic that is both interesting and relevant to you. If you're passionate about the topic, you can choose to blog about it. If you're not sure about the topic, or if it's viable (can make you money), then you will need to research niche markets.
Register your domain name.

Once you have chosen a profitable niche market, it is time to register and buy a domain name. Reputable merchants will not accept free hosting sites such as WordPress.com. Many affiliates who have free hosting sites have seen their websites shut down without notice. You must have your own domain and website if you want to be a serious affiliate marketer.
Your website/blog is created.

You will need to choose a hosting provider if you have registered your domain name with GoDaddy. WordPress is a great platform to use for your website. WordPress recommends specific hosting services. It is easy to set up a WordPress blog with any of these hosting providers. Since the beginning of the 20th century, a WordPress blog has been the most popular and easy way to build a website. WordPress is an open-source platform that keeps improving.
These are some articles that will help you build your website or blog.
WordPress Security Tips
Make content for your website

Before you join any advertising networks or affiliate programs, I recommend that you write at least 10 articles. Before they approve you for their programs, good merchants will inspect your website to ensure that it is clean and contains great content.
These articles will help you learn how to create content for your blog.
21 Types Of Blog Posts3 Simple Ideas to Come Up With Blog Post IdeasAffiliate marketers: How to Cut Your Article Writing Time in Half
Start building a subscriber base.

Many new affiliate marketers make the biggest mistake: thinking they don't need a list. To grow your business, you must have a list.
What is an autoresponder?
Building a list – Build your businessTrue and authentic email marketing formulaThe best day of the week to send emails
Choose affiliate marketing programs

Every affiliate marketer should start monetizing their website with Google Adsense, 'easy-to-enter' affiliate networks like Clickbank, until they have enough traffic to justify joining larger networks like CJ Affiliate or Shareasale.
Place affiliate links on your blog

Your first articles should be about products you are interested in promoting to earn commissions. After you have joined affiliate networks, you will be able to get links from them for promoting those products. Add your affiliate links to your articles.
Promote your site

Google is your friend. Google will rank your website higher in search results if you have it structured correctly.
You can improve your chances of being recognized by Google by doing basic social media marketing such as creating a Facebook Page and a Facebook Profile, and a Twitter Account. To show how I promote my sites, the links to my personal accounts are provided.
Did you find this article about Affiliate Marketing for Beginners useful and informative? Please share this post with others if you did! Please leave a comment below if you have any questions, comments, or suggestions.
Cheers,