Are you building a new business or looking to improve an existing one. Are you looking to increase your company's profits? Are you looking for ways to scale up your company and open franchises? Do you want to increase website sales?
Next, you will need to be familiar with customer acquisition strategies.
Businesses are built on retaining customers. Digital marketing is not just about opening a shop and hoping for the stampede.
What is customer acquisition?

Customer acquisition strategy (sometimes referred to by CAS) is the art and science behind winning new customers.
Targeting your ideal customer demographic and inviting them into your marketing funnel will increase their chances of converting to your company.
Most businesses consider digital marketing the best way to win new customers in this modern age. Search and social media marketing are at the top of many people's customer acquisition strategies.
Customer acquisition is a holistic process. Although it is still very effective, the era of mass advertising to the public is over.
Modern marketers use a wide range of marketing strategies to maximize their chances of winning new customers and keeping existing ones.
Channels for customer acquisition

Digital marketing is a large sector. Understanding the various channels is crucial to your CAS success.
Customer acquisition is difficult because customers must be seen at all stages of the marketing funnel. This applies to both offline and online marketing strategies. It also requires understanding how your customer moves from casual interest to confirmed purchase.
Marketing campaigns usually include a combination of the following:
Paid search adsDisplay adsSocial media advertising and organic postsVideo content, video adsEmail MarketingInfluencer, affiliate marketingOrganic Reviews Content marketing (blogs, guides)Offline marketing includes print, TV, radio, and display
All of these options are appropriate at different points in the customer journey. Not every business has the ability or the need to use all of the CAS options.
How can a small business owner without a marketing budget use these strategies to attract new customers and visitors?
There are many ways that your business can stand apart, from awareness to the decision-making stages.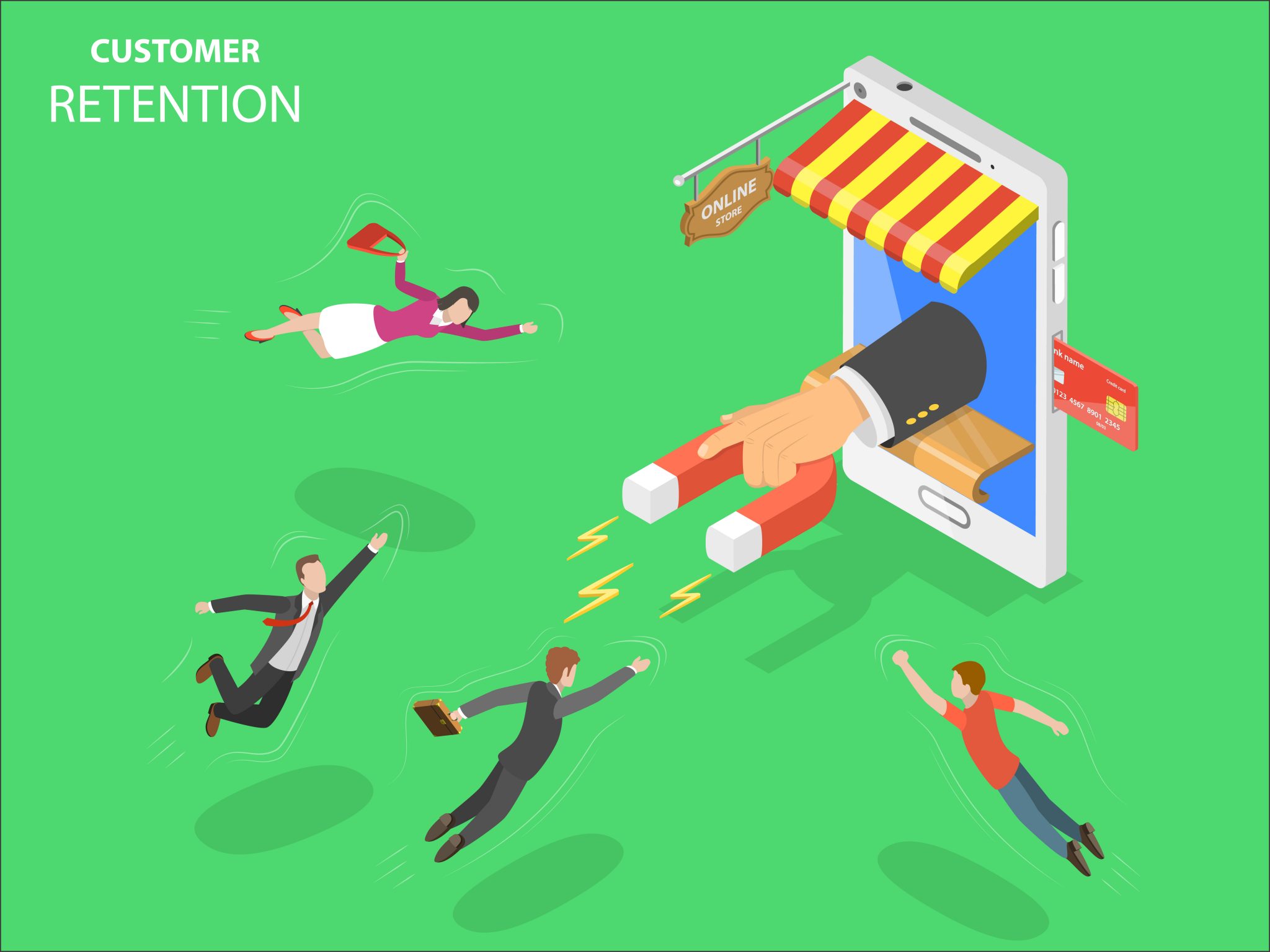 How can businesses attract more customers?

It was once as simple as putting an ad in the newspaper and waiting for customers to notice. A newspaper ad campaign or, if you had the funds, TV ads was a great way to increase brand exposure and generate more sales.
The modern consumer is more market-savvy and uses internet-based research to find the right product. We are also more conscious of how we are being marketed to, so we are wary of bad or excessive ad targeting.
There is so much competition. You can find the right product by reading reviews, researching comparisons and watching YouTube videos.
One way to visualize the customer journey is through the marketing funnel. Some prefer to visualize the customer journey as a pathway or cycle, rather than as a funnel.
It doesn't matter how you visualize the customer journey. Understanding the journey is key.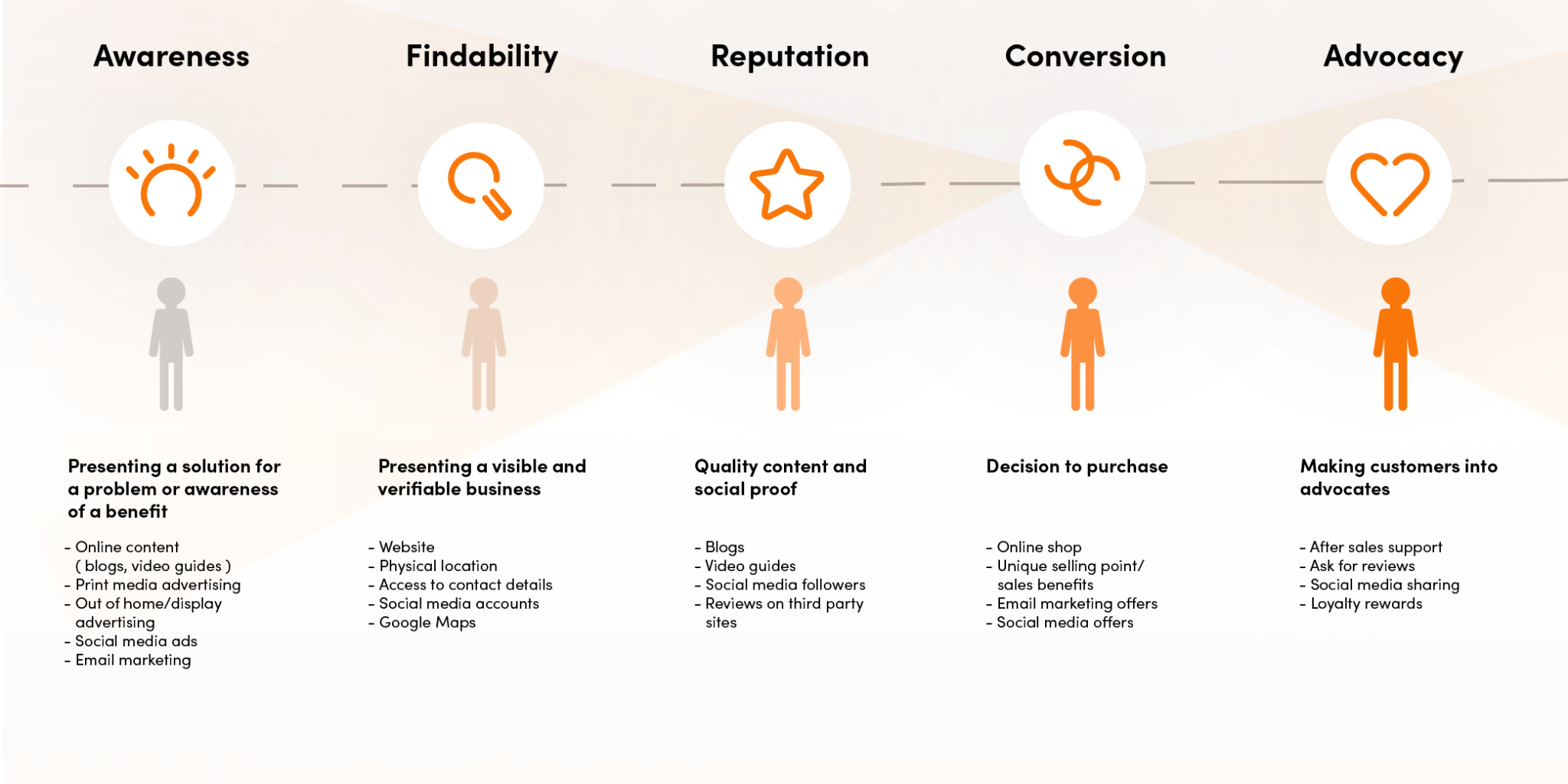 A picture of the customer journey, or marketing funnel
Most marketers are familiar with the image. The customer journey is something most marketers understand even though they aren't experts.
You may also find references to customer life cycles and how to maximize them.
The CAS system is based on both the customer journey and the customer's life cycle. Each feeds into the other. We'll be looking at both the journey and customer life cycles in this post to see how they interact.
We'll first look at ways you can improve customer acquisition.
Strategy to acquire customers

Three things are necessary to win new customers:
Attract people's attention and win their trust. Convince them that you are the right person to buy from.
This is an easy way to view the entire customer journey. You can go deeper into each step.
wareness/attention
Some people may already know that they require a certain service. We all know that products like food, travel, clothing, and business services are commonplace. It is not difficult to bring attention to this issue.
It can be difficult to make your mark in a sea of competitors. This is where the challenge lies in building a customer acquisition plan.
Informing and educating
Education is often the best option for niche issues. ClickCease is a company that offers a solution to a problem many marketers don't know about or aren't concerned about. Our marketing focuses on raising awareness and educating our target audience. This can include paid advertising on multiple channels as well as offering free information (ahem… a little like this article).
Promotional offer for a fee
Targeted marketing is the best way to reach more saturated markets like a new brand of clothing or a product that uses software. You must understand the exact location where people look for information, just like any industry. Effective targeting requires you to research your target audience, something we have already discussed in depth. However, you can promote your brand with social media ads and YouTube videos as well as display banners, influencer marketing, and other methods.
Social media is your chance to stand out
Social media is a powerful platform to generate interest in new brands and increase awareness. This is especially true for products that rely on the 'I want one' response. Almost half of internet users use social networks to research brands and find new products. This is why social media has become an important part of customer acquisition strategies.
Building trust

Each industry is subject to competition. If your industry does not have competition, you are lucky.
However, it is important to have'verifiable proof' that you are better than your competition. How can you achieve this?
Review sites
Customers use sites like TrustPilot and Google to determine if a product's worth it. Most people are the same, right? Building trust can be achieved by obtaining positive responses from customers and properly handling objections.
Don't be discouraged if your rating isn't perfect 5. We are more inclined to trust ratings between 4.2 and 4.5 than full marks.
Blogs and Influencers
Did you know that 87% people read reviews before purchasing a product? Trusted websites and social media influencers can provide full reviews of your product. Simply put, you want to ensure that people searching for product reviews find enough information to be satisfied. This is also why influencer marketing and affiliate marketing are on the rise.
External reviews can help you increase customer acquisition.
Word of mouth
As you'll see, advocacy is a key step in a business's long-term customer lifecycle. Customers who are happy will return, leave positive reviews and tell others about their experience. For long-term customer success, a strategy must be developed to resolve problems and make customers loyal advocates.
The conversion

All it comes down to is this. The sale. Conversion. The conversion involves releasing your target audience willingly from their hard-earned cash and welcoming them into the fold.
How can you do it more effectively?
There is no one right answer. It will depend on your industry and your product.
Here are some general tips to improve your conversions
Be consistent in your marketing
Make yourself visible at all stages of the customer journey, and especially at the decision-making end. This could be done via Facebook Ads or Google Ads retargeting campaigns.
Use email marketing
Email lists can be a great source of customers. These customers have already expressed interest in your brand and should be willing to spend money with you. A good way to increase your conversion rate is to create an email strategy. This can include offering updates, newsletters, and any other information that might interest customers. Avoid falling for the trap of spamming subscribers and losing them.
CTA's, targeted ads
It is a fact that cannot be ignored. It is a solid strategy to target customers with ads during the decision-making stage. A strong call to action or an incentive, such as a discount or limited-time offer, can make the difference between you or your competition.
It can make a big difference to know how to write an ad and use a landing page. Our guides to power words, which are essential for CTAs, and our guides on writing effective ad copy can help you.
They can't refuse an offer…
Your customer may have visited you several times during their journey to purchase your product. They are likely to have visited you multiple times on their journey to purchase your product.
Sometimes a gentle nudge is all that's needed. It could be a discount or a free addition, or any other form of added value.
Customers often fall for software and other non-tangible products or services that offer a free trial, discounted entry, or a freemium subscription.
Businesses that deal with tangible products may consider offering free shipping, free returns, or limited discounts. It's about finding ways to gain an advantage over the competition.
The journey from brand advocate

This is a bonus step…
Customer satisfaction is a key part of your customer journey and your overall customer acquisition strategy. They would be happy to return and use your service again, or even better, tell their friends.
You already have the ability to get love from customers. You do.
After-sales support will be offered to resolve any issues or objections. This will reduce dissatisfaction.
Customer satisfaction is also dependent on being responsive. Customers don't like to wait for your email to respond. In fact, if they wait longer than 30 minutes, their satisfaction begins to drop.
You can make people more likely to like you and give them more reasons to love your service. Watch your brand's advocacy grow.
Cost of Customer Acquisition

What does it cost to win a new customer for your company?
This is called customer acquisition cost (CAC). Knowing your CAC can help you plan your marketing strategy, budget planning, and overall understanding of your company.
How can you determine the cost of customer acquisition?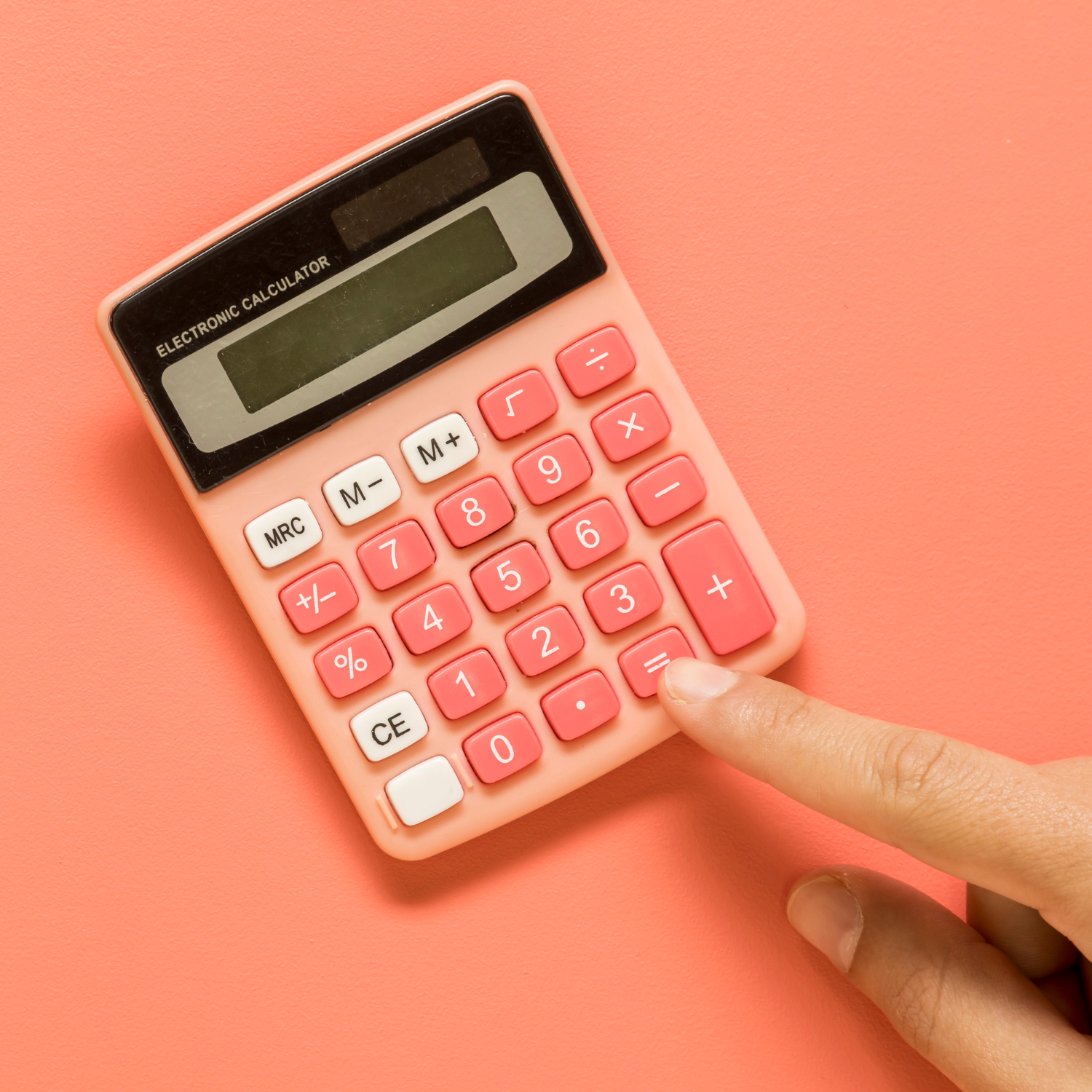 Formula for calculating customer acquisition costs

There are several ways to calculate your CAC. This first look at your marketing budget and the number of customers you have acquired.
This is how the CAC formula looks:
Marketing costs = Customers acquired = CAC
To simplify, let's say you look at the Google Ads spend per month and divide it by conversions.
Google Ads Budget of $5,000 / 600 New Customers = $8.33 Per Customer
Another way to look at your CAC formula, however, is to include a complete list of marketing-based expenses for customer acquisition.
Your entire business is dependent on new customers and sales. This pricing can be very useful.
With this in mind, a more complete CAC formula would include expenses like:
Marketing software (Ahrefs, SEM Rush, ClickCease etc)Marketing department wagesEquipment costs and sundriesAdditional services (such as external consultants)Overheads costs
These will increase your cost per acquisition. This will give you a better idea of your marketing costs.
How to lower your customer acquisition costs

Everybody wants more, and that includes more customers. It would be wonderful if every sale was organic. But let's face it, digital advertising is an essential part of modern marketing.
How can you lower your CAC while acquiring more customers with less marketing spend?
This blog has previously covered the many ways you can increase sales and optimize your marketing budget. Many of these factors can have an impact on your customer acquisition strategy as well as costs.
These are our top recommendations for acquiring more customers.
Google Ads extensions can be used to add extra elements to your ads and increase conversions. Learn more about Google Ads extensions. Optimize your ad copy. Your clicks can make a big difference and could affect your customer acquisition. Learn more about Google Ads content and how power words can affect your copy. You can win more customers by offering discounts, free shipping, extras, or better after-sales service. Learn how search terms are used at different stages of the customer journey and optimize for it. Learn more about search intent here. Improve your quality score in Google Ads. A high quality score will help you lower your cost per Click (CPC), and increase ad placement. (Read more on quality score here). Optimize ad targeting according to time/day – Dayparting is a method of optimizing ad placement and saving money. It has been proven that running ads at the best times can increase conversions and reduce ad spend. Dayparting – Only 4 percent of clicks on ads are generated by non-genuine traffic like bots and click farms. Blocking invalid traffic (IVT), has been proven to decrease your ad spend as well as improve customer acquisition. Click fraud is a topic we will be discussing here.
Customer journey vs customer lifecycle

The customer journey is simple, from the moment you first become aware of the problem to the final purchase. The customer lifecycle is more complex and will hopefully result in a satisfied customer who will buy from you again in the future.
We've actually looked at customer lifetime value before.
In some industries, customer lifecycles are tied to the value of the product they have purchased.
A customer's lifecycle is an example
The car purchase is an example of a high-end customer journey that has a long lifecycle.
Potential customers will naturally weigh the pros and cons before purchasing a car. The customer might visit a local dealer for a test drive. They may also look online for reviews and feedback before driving off with their new wheels.
However, the customer's purchase does not end with the vehicle. The customer will need to replace wiper blades and tyres as well as A/C servicing, roof mountings, air fresheners, and a multitude of other extras throughout their ownership of the vehicle.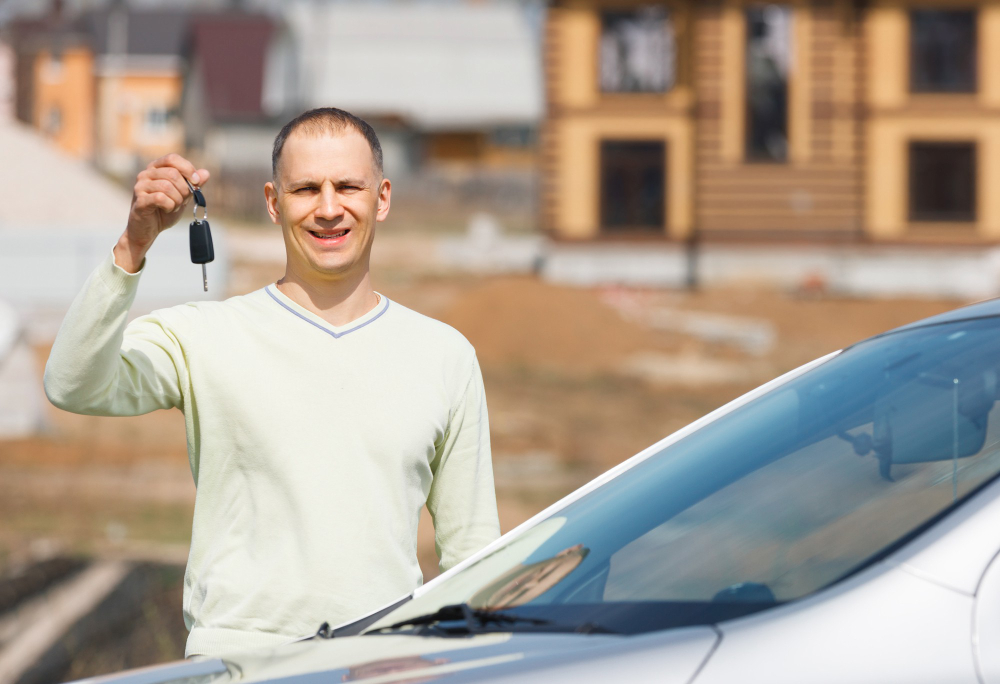 It is relatively simple to describe the journey and lifecycle.
How does this apply to a purchase that is less costly and less important?
Expanding the customer's lifecycle

We purchase certain products and services occasionally. We want to be sure we get the right product at a fair price. Sportswear and accessories are an example.
You might only need one pair of shoes a year if you start jogging or another sport like running. You might shop at your local sporting goods store or go online to find the best price on your favorite brand.
You might want to buy a running bottle or sweatbands. Although these items aren't essential, you might find a great deal on a set branded sweatbands. You should consider buying from a store that you know and trust.
This promotion is mainly done via email marketing. These deals can also be promoted with paid advertising using retargeting and remarketing.
Google Ads and Facebook Ads let you target specific customers with targeted sponsored ads.
This type of retargeting campaign has the advantage of knowing that your target audience is willing to purchase from you. They've done it before.
Customer acquisition does not stop with acquiring new customers. You can give them reasons to return, remind them of your quality service, and the value they provided. This will keep them coming back for more than the lifetime of the product.
Becoming a winning advocate

One of the most effective forms of advertising is positive word-of-mouth. It's also completely free. A happy customer can spread your praises to their friends, which can make it a powerful form social proof that is more valuable than paid ads.
How do you get there?
How do you get glowing reviews on TrustPilot or social media?
Provide a top level service – Of course, right? Provide excellent after-sales support – Help people get the most out of your service. This includes how-to guides, on-hand support and onboarding. An insert saying "Thanks for your custom" Referral bonus Referral bonus? When you are tagged/mentioned by someone, please comment back/repost, and share the love. Reward loyalty – You can earn points, extras, and upgrades that will sweeten the return. Showcase positive reviews and testimonials. This inspires trust from existing and new customers.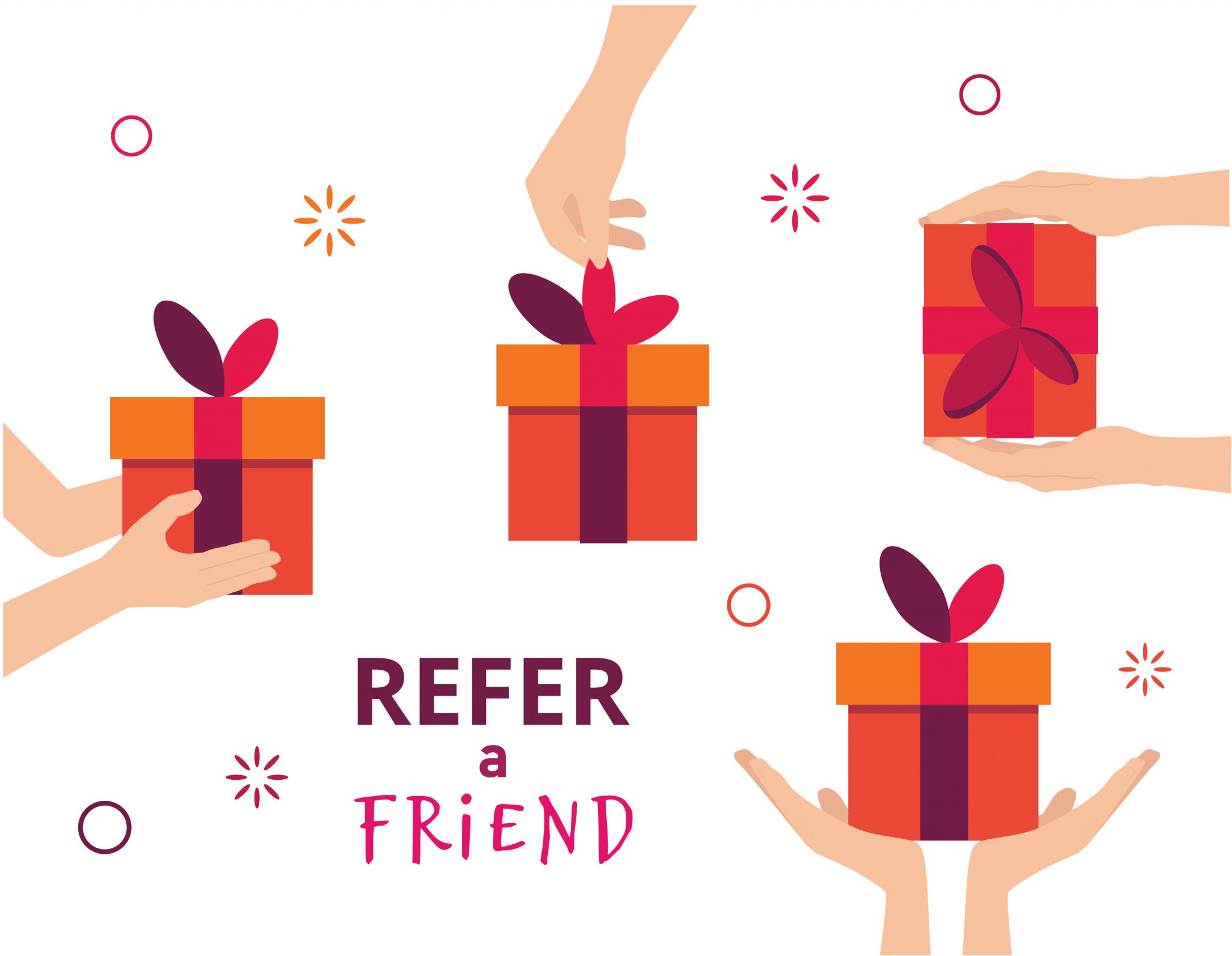 Your business can benefit from pplying CAS
Customer acquisition is multi-layered and multichannel. It is not possible to win new customers with the same industry.
You might not be able to replicate the success of your competitor.
It's better to be the best and offer exceptional service. While it is natural to look at the competition, we don't have to always try and beat them at what you do. You might try to zig instead of zagging if they zig.
We can simplify a strategy for acquiring new customers by saying this:
Identify your target audience and create avatars to help you understand their problems and their pain points. Understand how you can make yourself visible at various stages of the customer journey. Payed ads, search engine optimization (SEO), and social media are all options. Give your customers plenty of information, including blogs, videos, guides, and reviews. Your USP. Make customers happy and want to share it with others.
This is how we guide customers to acquisition.
We would love to hear from you if this guide has been helpful.
ClickCease can be used to block any invalid traffic if you run paid ads. This is a great way to improve your ad targeting and reduce your ad spending while also converting more customers.
The post Everything You Wanted to Know About Customer Acquisition