With over one billion active users, Instagram has become one of the fastest-growing social media platforms out there. Many of us (including myself) spend countless hours scrolling through it, and almost everybody has, at least, heard of it. 
Over the past few years, Instagram has evolved from a simple photo-sharing app to a powerful digital marketing tool for influencers and businesses of all sizes. There are several ways to make money with Instagram: sponsored posts, becoming a brand ambassador, reselling physical and digital products, and promoting affiliate links.
Instagram has become a synonym for influencer marketing, but what about affiliate marketing? In this article, I will be discussing the opportunities for affiliate marketing on Instagram. Let's dig in.
Instagram affiliate marketing
Affiliate marketing is defined as a performance-based relationship in which a business rewards its affiliates for visitors or customers that were brought by the affiliate's marketing efforts. The affiliate earns a commission on each sale attributed to the unique affiliate link (or code). When these promotions are done on Instagram, we can call it Instagram affiliate marketing. 
But why would you affiliate marketing on Instagram out of all the social media platforms out there? Well, the answer is simple: Instagram is a great platform to connect on a deeper level and build trust with followers. And with its impressive user base and space for almost every niche, Instagram is a fantastic free traffic source for affiliates. Plus, Instagram has made it easier for affiliates by introducing shoppable posts, analytics and tracking, live shopping, and other features that help creators partner with brands and make money.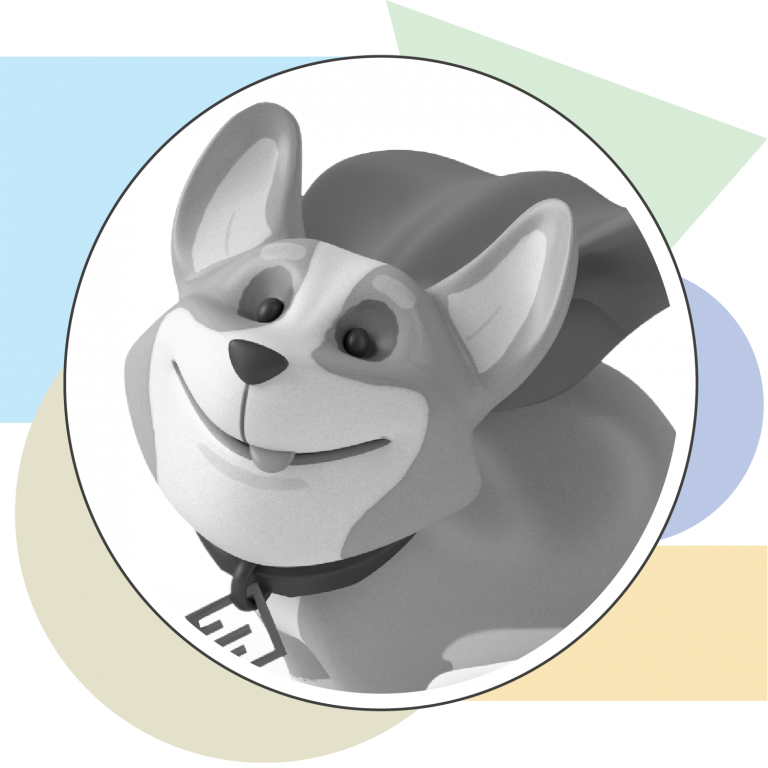 Not a Supermetrics partner yet? Become one
Earn 20% recurring commissions from each subscription sale you bring us.
Join the partner program
Crafting an Instagram strategy 
I bet when you think of Instagram affiliate marketing, the first thing that comes to your mind is influencers with many followers. The truth is: you don't need a large following to make money on Instagram. Everybody can succeed on Instagram as an affiliate marketer if you create a clear strategy and high-quality content that appeals to your niche. You will also need to be consistent and post frequently to build a relationship with your audience and keep them engaged. 
Make it happen—building up an Instagram following 
If you already have more than 10K followers, you probably want to skip this part. On the other hand, if you don't, no worries. I have good news: you don't need an audience of hundreds of thousands to succeed as an affiliate on Instagram. 
The more relevant people who see your post on Instagram, the higher the chance you will be successful at Instagram marketing.
Choose a niche
You can't always appeal to everybody. Choose wisely who you want to appeal to— because you will create content and engage with them. To find your niche you need to think about what you are passionate about and create content for authentically.
Researching your niche can help you determine where and how your content can have a greater impact. Then think of a problem to solve and people who might face that problem. Sometimes the idea can come from your own experience. You can also ask people directly or go on sites like Quora and search for topics related to your idea.
For example, let's say you are a digital marketer who knows the struggle of gathering data from different channels to build reports on your marketing activities. I bet you aren't the only marketer who struggles with that. Once you have figured it out, you can research products that solve that problem and that you could advertise.
You can also find more ideas on identifying your niche here.
Quality content 
Once you have identified your audience, it's time to connect with them. Creating high-quality content that will appeal to your niche can be the most time-consuming part. Fortunately, Instagram is the platform for creating engaging and visually aesthetic content. You can use all of Instagram's features: videos, stories, reels, live, tags, and more. 
Engage and be active 
Usually, it isn't enough to post something from time to time. Try to be active: comment on posts related to your content, interact with influencers within your niche, engage with followers by DM and reply to their comments. 
In many cases, engagement is becoming more important to companies that want to work with influencers. Remember, you can make money even with a small following if your audience is engaged and can relate to what you are sharing. 
Build trust 
People trust people. That's why affiliate marketing is a powerful marketing tool for many brands. Think of brands you want to work with. Choose brands you can trust to represent the brand and the products. 
Post consistently 
Be active! But don't post all at once or post rarely, your followers might get annoyed or forget about you. And remember: timing is essential— the time of the day you post will directly affect your views. 
Choosing a partner program
Now that you have grown your audience on Instagram, it's time to choose an affiliate program. Look within your niche, and make sure you advertise products consistent with your content and relevant to your audience. I'd recommend you choose products that you actually know (and love) and that appeal to your audience. As mentioned before in this blog, you can think of a problem and its solution. Then find companies whose products solve it. If you already have a company in mind, you can simply Google it by writing "brand name + affiliate program."
What is their product or service? 
You can advertise almost anything. But remember that a major part of monetizing your Instagram is the trust of your followers. I strongly recommend looking for promoting products that you already use and love— this way, you can give an honest review and motivate your followers to buy. 
Does it align with my brand?
Make sure that the brand's vision aligns with your own. This way, the affiliate links you promote will fit your brand and content. Also, don't forget to check the company's reputation, as it might affect your reputation. 
How does the commission work?
As mentioned before, affiliate marketing works by giving affiliates a commission of the sales generated through the unique link or code. Each program will have its payment method and commission rate, typically ranging from 5% to 30%.
For example, with the Supermetrics partner program, our affiliates earn a 20% recurring commission for every subscription sale. Additionally, our partners have other benefits including a dedicated team ready to help a personal partner area with easy access to earnings data, marketing, and promotional materials. Sounds cool, huh? 
Besides the commission rate, you should consider the payment method the program offers you: this will help you determine if the program is right for you. Many affiliate programs use payment methods like Paypal, wire transfers, and other similar methods to pay their affiliates. Be sure you choose a program that uses a reliable payment method that you are familiar with. 
How to promote affiliate links on Instagram 
Now that you have created a great profile, an Instagram following, and chosen a program, it's time to set up your affiliate link. Unfortunately, Instagram doesn't allow you to place links in every post or put multiple links in your bio. But no worries, there are other ways you can do it. 
Instagram has introduced more resources for creators, including new linking capabilities. Here are some ideas 
Link in bio
Permanent vs. semi-permanent
Using the link in your bio is super important for your success. You can place your affiliate link here with the invite to check it out— or add a link to a landing page with more links.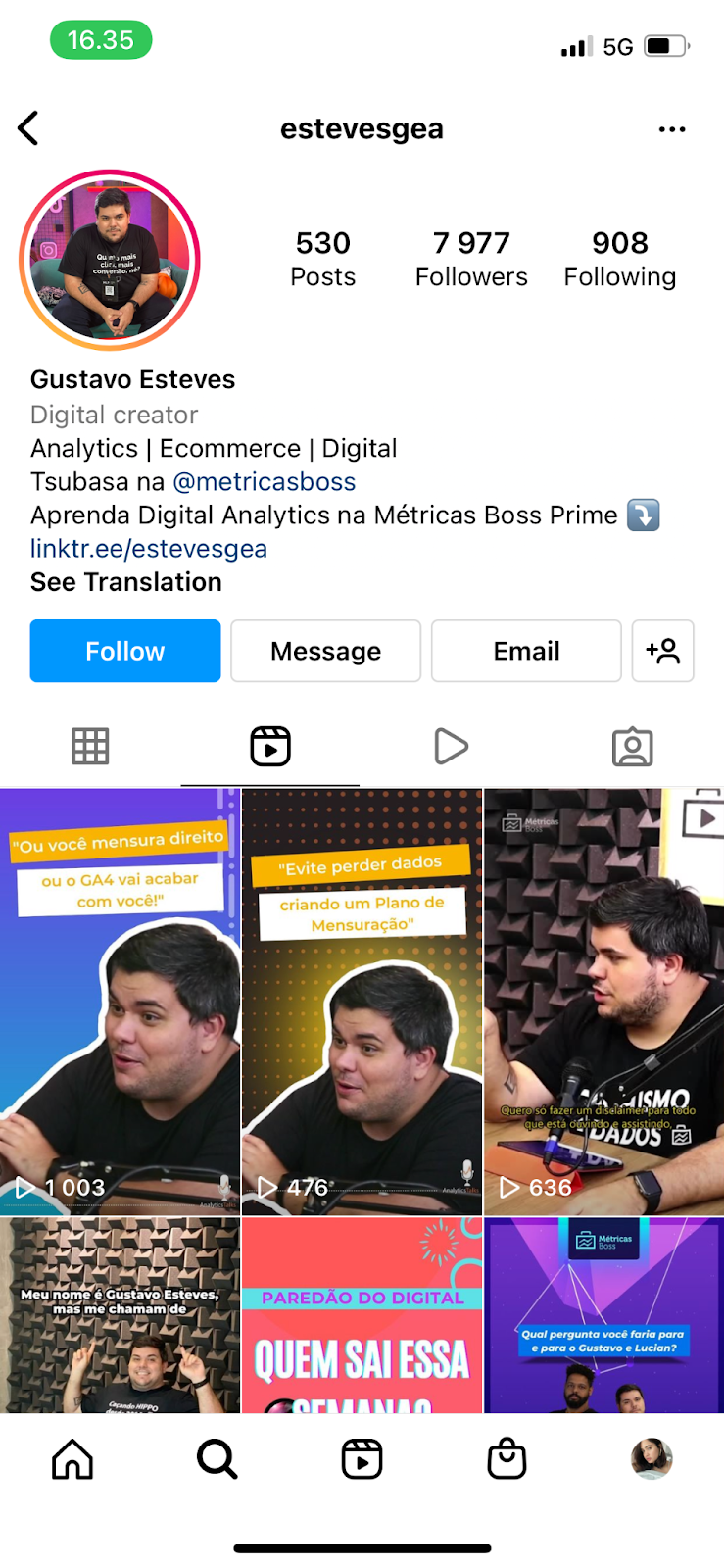 Unfortunately, you can only have one link in your bio. If you are an affiliate for different companies, you must update the link every time you post about a new product. This can be irritating and time-consuming. In this case, you might want to use a link panel. 
Link panels for multiple links 
Many tools let you keep just one permanent link in your bio that directs your audience to all your offers. Some examples are Linkin.bio and Linktr.ee.
Copy and paste—link in a post
Guess what? URLs work well in caption, too. You can include your links in your post—just instruct your readers to copy and paste the link. And remember that short links are the best. 
Swipe-up feature on Stories
The swipe-up function makes it easier for your audience to go straight from your story to your offer. Unfortunately, this option is only available for accounts with 10k+ followers or paid ads. 
The link button, unlike the swipe-up feature, can be used by anyone regardless of the number of followers. 
Story highlights
With Story Highlights, you can keep your content beyond the 24-hour timeframe set for Insta Stories. This can also be very useful for guiding your audience to a specific piece of content. 
Tips for Insta affiliates 
Have your own website
Most affiliate marketers use Instagram and other social media platforms to generate traffic to their websites and blog content. Having your own website alongside can make running campaigns and gathering data a lot easier. It can also help you with using the link. You can add the link to your website in your bio and set up affiliate links there. An approach that prioritizes your website traffic will be the best way to monetize your Instagram following. 
lways include a CTA (Call To Action)
When you post a promotional post on Instagram, remember to describe your product/service and include a good CTA at the end of your post. This will bring you more traffic and encourage your followers to engage with you. 
Use different Insta tools 
Your audience is everything. If you want them to click your links, you need to have their interest, attention, and trust. Instagram offers a wide variety of tools to help content creators connect with their audiences. 
Be consistent
Posting regularly is one part of maintaining consistency. Be consistent across the platform and keep in mind your followers are looking for a relationship with you and your content, rather than with the brand or products you're promoting. Make sure you are consistently selective and keep your promotions appealing to your audience.
Remind your followers where your links are 
As important as placing your links strategically is to keep reminding your followers where your links are. Your followers won't necessarily see all the updates in your profile. Don't be afraid to promote your offers and links through different content types. You can tie together different pieces of content that go directly to the same link. 
Use a tracker  
Having a tracker is an essential part of any affiliate marketer's toolkit. If you are a truly professional marketer, then you know you must keep track of how your campaigns are performing and what tactics are succeeding—especially if you have multiple sources of traffic and different campaigns on different platforms.
Here you can see how Supermetrics can help you keep track of your data on Instagram. 
Final thoughts 
Using Instagram for promoting your links and building solid relationships with your followers will help you succeed as an affiliate marketer and quickly turn your Instagram into a booming business. It's time to get started! 
bout Laura Caicedo
Laura is a Partner Marketing Coordinator at Supermetrics. With years of experience as a B2B digital marketer, she uses her knowledge and skills to help grow the Supermetrics partner program. Feel free to connect with her on LinkedIn.