You don't find yourself filming in a kiddie-pool in the backyard of your parents in Florida to demonstrate a Hootsuite video every day. In April, I was a social media coordinator doing what we love to do: creating stunning content for our social channels.
After spending an hour getting ready, I realized that my camera was not working, the wind was affecting my audio and the script was much longer than I had thought.
"MOM?" I yelled.
My mother poked her head through the back door. She replied with a goofy smile, "Can I now help?"
"Yes. "Please come and help me," I said, feeling a little defeated by the fact that I can't do it alone.
She stood eagerly over my tripod and said "Show me how to do."
The next hour was spent rearranging the inflatable pool, the two flamingos and the camera to find the best spot. My mom set up her laptop with a teleprompter and we angled the umbrella over me. After a few minutes, we realized that my mother had forgotten to check whether the camera was in focus. It wasn't. The next 30 minutes were spent redoing the work.
Most retirees would have preferred to play golf or pickleball rather than help their daughter make a bizarre video for her work. My mom was different. She knew that I had a lot riding on this video, how much I loved making videos and how I wanted to impress the organization. She stuck with me until the video was finished.
Then she went out to play golf.
The next morning, I told my team that the footage from the shoot could include me making fun of my mother, her bringing me her laptop because she didn't understand how to use it and me explaining to her the actual purpose of the video.
The team found this hilarious. Imagine my mother trying to guide her diva-like daughter stuck in a child's pool while she navigated a bunch technology that she didn't know. It was comforting to know that no matter how absurd the situation, my mom would be there, ready and willing to assist.
The biggest lesson they learned was that everyone needed someone like my mother in their corner. Everyone needs Wende.
Billy Jones, Senior Director of Brand Marketing and our guy with big ideas, came up with the idea for this Mother's Day Video. He said, "Let's create a video that features the mothers of Hootsuite staff." "The moms that don't really care about our titles or what we do but are proud of our accomplishments."
What is the idea? The idea? To bring to light the moms that are always willing to lend a helping hand. They are the moms that cheer us on, both from our Instagram comments and sometimes even while we're watching.
When I told my mom that she was the inspiration for a video, she was overjoyed. She was even happier to learn that she could once again help me by being interviewed.
It was not the first (and it won't be my last) time she helped me. She sewed me a flapper dress in the 1920s for my 10th-grade school. Wende helped me create a video for my university application about illumination. She lit and blew hundreds of candles multiple times. She let me take her home for a couple of hours when I had to shoot a commercial. She took hundreds of pictures of me during our trip to Australia, when I was aspiring to be a travel blog.
She's always willing to help, no matter what I do. She may not always know what I am doing or how my mind works, but she is eager to help and support me in whatever I do.
When I told her last year that I was moving to Vancouver to take up a new job, I thought she had broken my heart.
After many years of supporting me in my career and helping me navigate a pandemic, I decided to leave. It was difficult to hear me say that I would be moving across the country to do a job which I had been doing successfully from my family's office.
We were there. After nearly a full year in my new job with Hootsuite I realized that working from home, Newmarket, Ontario, was not maximizing my potential. My mom had to accept the fact that I would not only be moving across the country, but also out of the province. My mom had been preparing boxes and bubble wrap for a while, but the day finally came when I was packing up all my things.
Only one week remains until my mother's visit to Vancouver.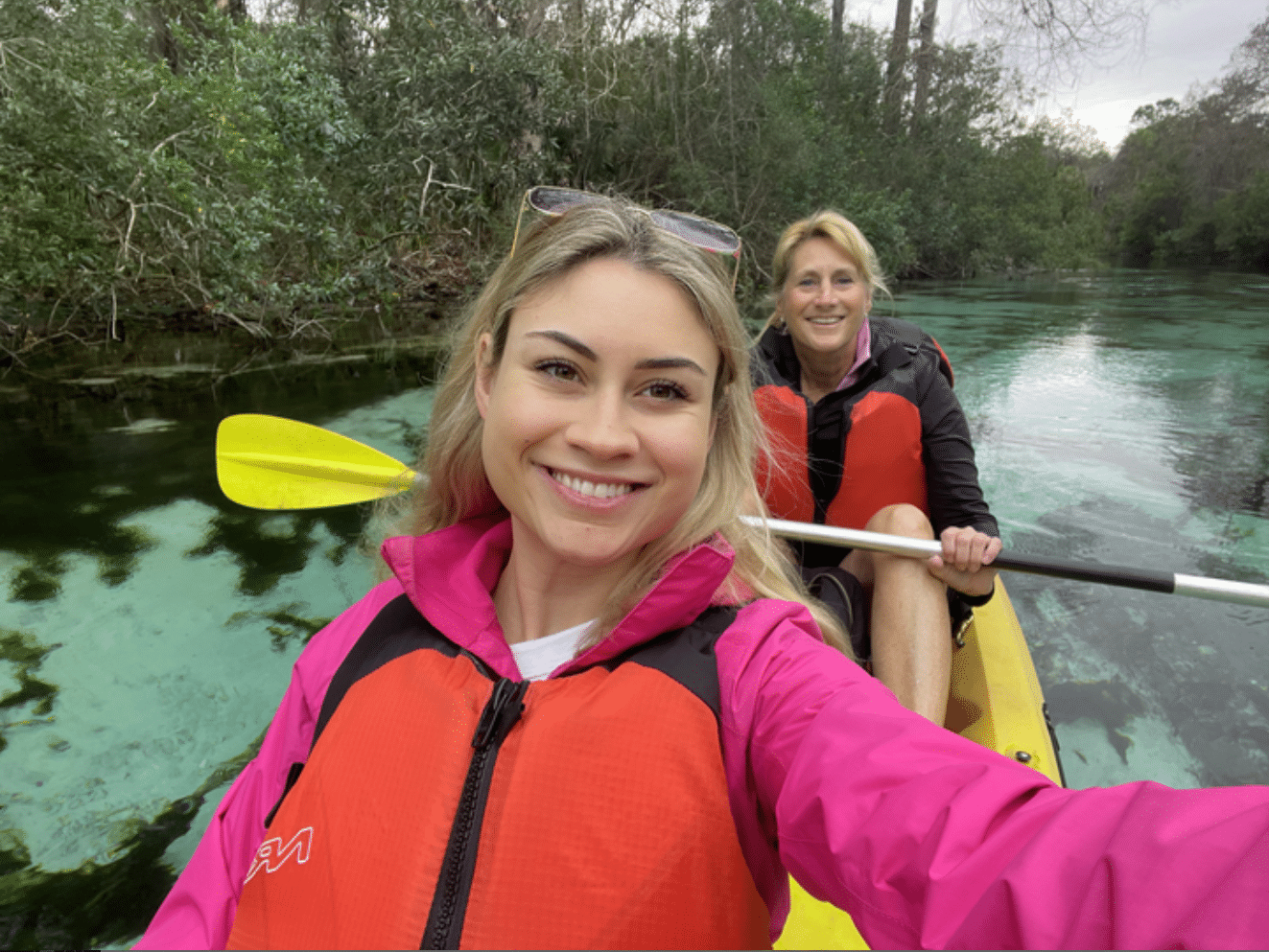 I'd like to acknowledge that Mother's Day is a tough day for many people. To those people, I urge you to look for a Wende. Wendes come in all shapes and sizes. A Wende can be a mentor or a coach. They could be a parent, grandparent, guardian or sibling. They may be blood relatives or not.
A Wende will always be there to support you, no matter what form they may take. You can always count on them to help you with even the most absurd projects. When you need support, they're there to help. When you have something to say or simply want to chat, they will listen carefully. You can always count on them to be there for you when you're in need.
You should be patient when Wende asks you what you do 100 times. When they say something not entirely helpful, remind yourself that their intentions were probably good. When they forget to check that the camera is focused, you forgive them and take a deep breathe. When they ask about a social media career, you assure them that "I know what i'm doing".
From Vancouver to Newmarket, I send you my love to Wende. You've been so kind to me, and I appreciate all your love and support over the years. You've inspired this and other ideas. Your creativity is what I've got. I may have my dad's mind, but your brain is mine. You are very special to me. Happy Mother's Day!
P.S. This will be posted on Instagram for you to see.
Hootsuite's Mother's Day tribute, 'Proud Mamas': The story behind the tribute.
Did you miss our previous article…
http://www.affiliatemarketingbuzz.com/how-to-use-agorapulse-with-tiktok/