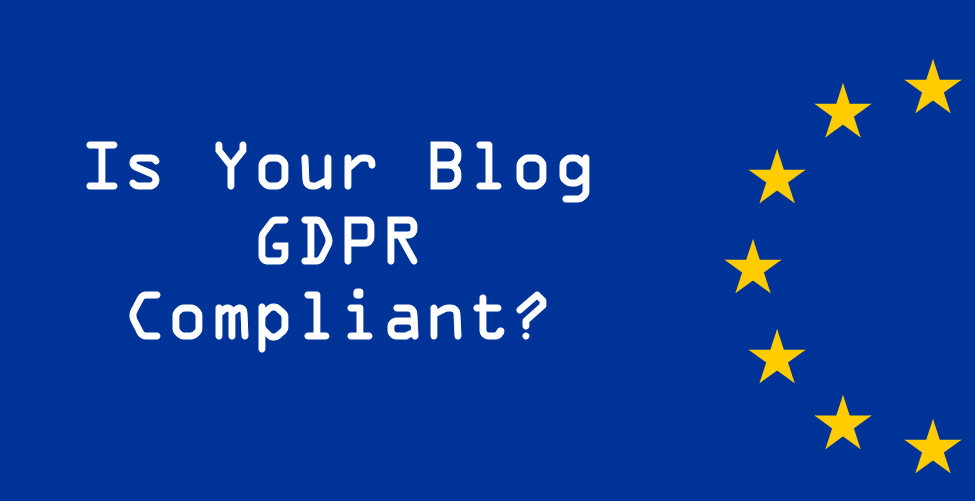 GDPR stands for General Data Protection Regulation. It covers data protection and privacy for all individuals in the European Union (EU), European Economic Area (EEA), and exports of personal data to other EU and EEA countries.
Despite the GDPR regulation being implemented on May 25, 2018, many blogs are not GDPR-compliant.
I suspect that bloggers from outside the EU assume they don't have to comply with GDPR.
These bloggers are wrong.
Any blog with visitors from the European Union is required to comply with GDPR.

[adinserterblock="3′"]It doesn't matter if your blog collects user information or sells products; if your website uses cookies (which it does), then you will be subject to GDPR.
These are just a few of the many ways you could be collecting user information that you might not have thought about.
Subscribers can subscribe to your WordPress blog. Visitors can also post comments to your WordPress blog. Facebook, LinkedIn, Twitter, etc.
You should at the very minimum, be creating an email list and tracking your visitors to your blog using Google Analytics.
What happens if your website is not GDPR-compliant?

Violators of the GDPR could be subject to fines up to EUR20 Million or 4% of their annual income, depending on which is higher.
Okay, it is unlikely that you will be fined EUR20 Million (or $22.66 millions US) tomorrow. But wouldn't it make your mind easier to comply and avoid a fine?
You can also ensure that visitors are aware of your GDPR compliance and establish trust from the very beginning.
How to make your blog GDPR-compliant

Your blog must disclose all data collected and the reasons. The blog must state for how long data will be kept and if it will be shared with any third parties.
This may sound complicated, but it is actually quite simple.
First, you will need a Privacy Policy Page. WordPress can assist you in creating one if you don't have one. You can find the following paragraph by going to Settings > Privacy within your WordPress Administration Panel.
Do you need help creating your Privacy Policy page? Our guide provides recommendations for content and policies that can be included, as well as suggestions from your theme or plugins.
"Check out our Guide" will link to your privacy policy.
Next, install and enable the 'cookie consent plugin. This plugin allows your visitors to easily see and accept tracking cookies and other terms. I installed the GDPR cookie consent plugin via my WordPress Administration panel.
To personalize the look and link appearance, I went through every tab and link in the plugin. I changed the message that would appear in the cookie bar. I also chose the colors I liked. Finally, I linked to my Privacy Policy under the "Customize Buttons" and "Read More Link".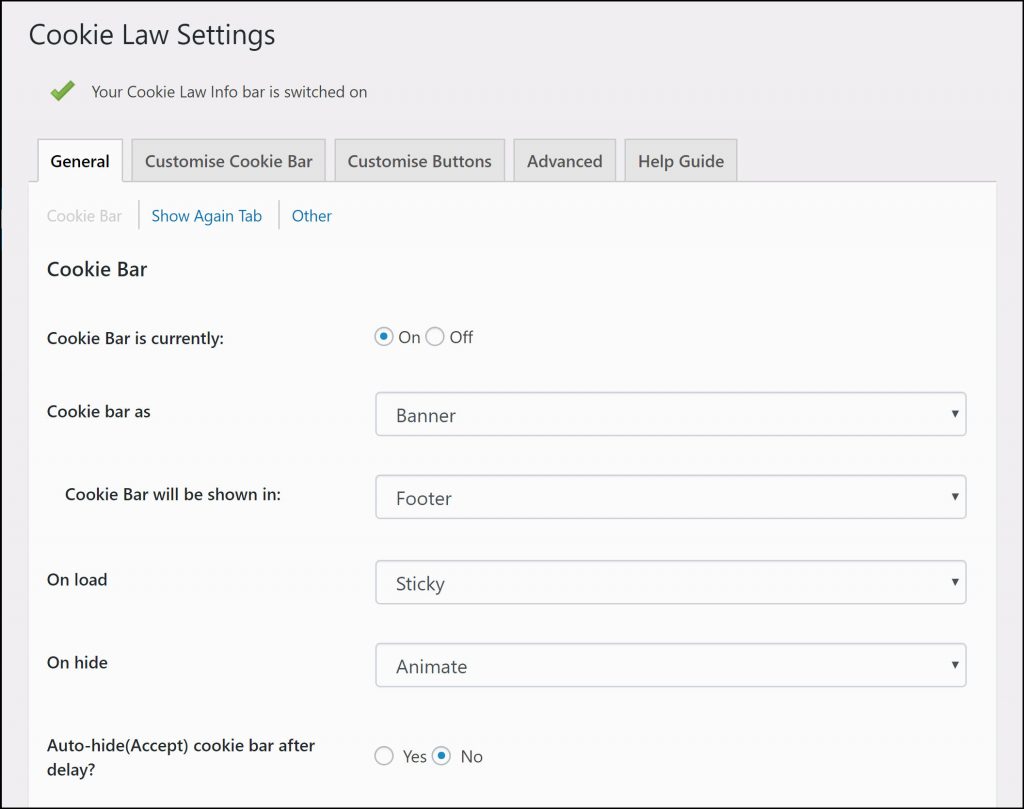 Once I was done, all that was left was to check the site to ensure the plugin was functioning properly.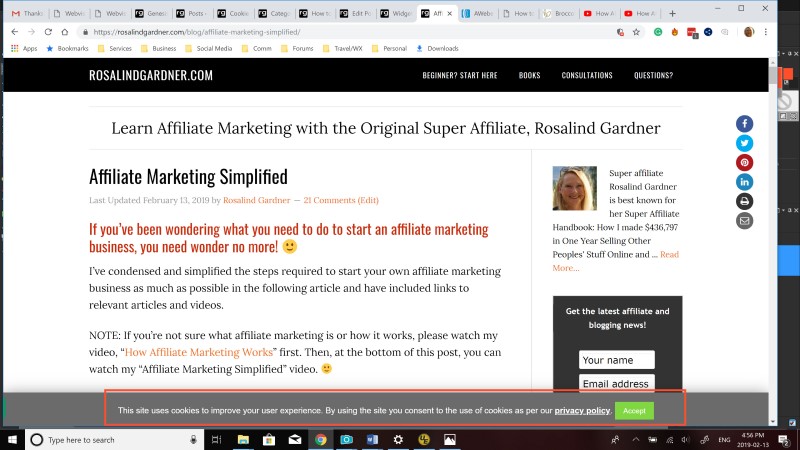 NOTICE: Although the plugin will not make your blog GDPR-compliant, it is a step in the right direction. The following resources provide more information on GDPR compliance:
WordPress GDPR Compliance ToolsGeneral Data Protection RegulationCookie Law Information
Did you find the post useful and informative? Please share this post with others if you did! Please leave a comment below if you have any questions, comments, or suggestions.
Cheers,