You can find tons of free content to help you do better at your job. There are a lot. It can become overwhelming and you don't have the time to do it all.
Do you want a sales blog you can browse while you drink your morning coffee? You want a podcast that will help you get through your day? Perhaps you prefer a daily curated sales newsletter delivered directly to your inbox.
We have something for everyone, no matter what your preferred method of consuming sales content. This article will take a look at the best sales newsletters, blogs, YouTube channels, YouTube channels and podcasts to help you educate, inspire and entertain yourself on your sales journey.
Let's get started, shall we?
Contents1.Top Sales Podcasts1.130 Minutes to President's Club Podcast1.2Tales from the Field Podcast1.3Sales Success Stories1.4Full Funnel1.5Conversations with Women in Sales1.6Make It Happen Mondays1.7Surf and Sales1.8Customer Engagement Lab1.9The Sales Evangelist1.10Sales Enablement Podcast2.Top Sales Newsletters2.1Weekly Pitch2.2Sales Feed2.3Sam Nelson2.4Jill Konrath2.5Jeffrey Gitomer's Sales Caffeine2.6SalesFolk3.Top Sales YouTube Channels3.1Sales Hacker3.2Sales Feed3.3LinkedIn Sales Solutions3.4Anthony Iannarino3.5Jeffrey Gitomer3.6Mike Weinberg3.7The Sales Hunter3.8Victor Antonio3.9Salesman.org4.Top Sales Blogs4.1Sales Hacker4.2Sales Gravy4.3Gong Labs4.4SalesFolk4.5LinkedIn Sales Solutions4.6The Make It Happen Blog4.7Sandler Training Blog4.8Predictable Revenue4.9HubSpot Sales4.10Vidyard5.Now That You've Got All the Top Sales Podcasts and More
Top Sales Podcasts

Podcasts are great if you're always on the move or need to take a break from your computer screen. There are many podcasts on almost every topic, and there are plenty of top-quality podcasts to choose from. Here are some of our favorite podcasts.
30 Minutes to the President's Club Podcast

The 30 Minutes to President's Club Podcast is one of the most popular podcasts in B2B sales. Armand and Nick host guests that dive into actionable tips and takeaways for sellers.
Podcast Tales from the Field

Tales from the Field is hosted by Amy Volas and offers a fresh perspective on the sales conversation. This show doesn't focus on replicating the success of others but rather, it focuses on the most common mistakes and sales failures made by other sales professionals throughout their careers. Learn what they did to overcome their mistakes and the valuable lessons they learned.
Success stories in sales

Anyone in an account executive role should subscribe to this podcast. Sales Success Stories is a podcast featuring top-performing salespeople sharing their secrets to success. It's conversational and engaging. Scott Ingram is an amazing host, bringing these conversations alive and recruiting guests that you won't find anywhere else.
Full Funnel

Full Funnel, hosted by RajNATION and Tyler Lessard is a weekly podcast that covers three topics of interest in sales. It lasts less than 10 minutes. This podcast is a great way for you to keep up to date with the latest trends and news in sales, as well as to find actionable tips and have a good time.
Full Funnel Episode 15: Raj and Tyler give hot prospecting tips that you can use NOW. They also share their top sales resources and advise on how to keep up with industry trends so that you are successful in the coming year.

Conversations with Women in Sales
This show puts women sales leaders front and center to talk about their careers and offer practical career advice. Hosted by Lori Richardson, who also runs the Women Sales Pros group, each Conversations with Women in Sales episode features a woman in sales doing incredible work, an interview with a male ally, or a conversation on a related topic.
Make It Happen Mondays
Hosted by legendary sales trainer John Barrows, Make It Happen Mondays offers weekly tips and advice on how to develop your own sales skills and embrace new ways of selling in a virtual world. John is one of the most honest, transparent, and no-BS voices in the world of sales, making this podcast one you won't want to miss.
Surf and Sales
Scott Leese and Richard Harris share their best advice from their own real-world experiences on their podcast Surf and Sales. Not only will you get an all-star lineup of guests, but you'll also get unfiltered talk about sales, leadership, and more. Listen if you want to hear what sales reps and leaders do right, and more importantly, what they do wrong, so you don't have to.
Customer Engagement Lab
For those who are easily bored by "traditional" business podcasts and corporate jargon, this one's for you. Brought to you by PandaDoc and hosted by Travis Tyler, each Customer Engagement Lab episode is a rollercoaster in the best possible way. Listen if you want to laugh, learn, and maybe even cry as Travis explores the latest trends in customer engagement.
The Sales Evangelist
Hosted by the "Sales Evangelist" himself, Donald Kelly, this podcast is perfect for new reps or anyone wanting to learn more about how to succeed in sales. Known for its eclectic mix of industry trends and inspiring stories, The Sales Evangelist interviews experts in the field and shares tangible advice that will help you close more deals.
Sales Enablement Podcast
With over 900 episodes and millions of downloads, the Sales Enablement Podcast (Formerly Accelerate) is one podcast you won't want to miss. Hosted by award-winning author and global sales expert Andy Paul, this show features candid, inspiring conversations with some of the world's most exciting revenue leaders.
Top Sales Newsletters
Want to make sure you don't miss out on top stats, tips, and trends in the sales industry? Then sign up for one of these newsletters and get weekly updates in your inbox. Perfect for those who don't love having to seek out new information constantly; this way, it comes right to you.
Weekly Pitch
Hit your weekly quota of sales news with the Weekly Pitch newsletter. Each week, you'll get a healthy dose of essential sales news, articles, and tips from experienced sales professionals.
Sales Feed
Sales Feed is fuel for a better life in sales, bringing you timely sales tips, top resources from across the sales community, the hottest sales memes, original series and podcasts, and loads of lol-worthy "sellertainment". Subscribe to the newsletter to get the best from across the Sales Feed network—direct to your inbox every week.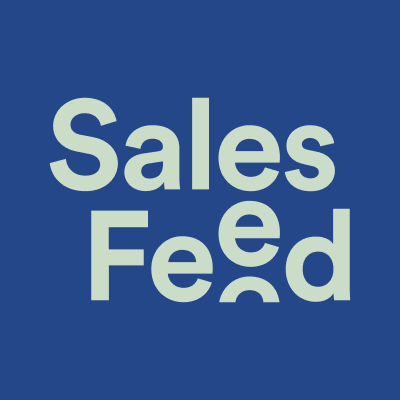 Subscribe to the Newsletter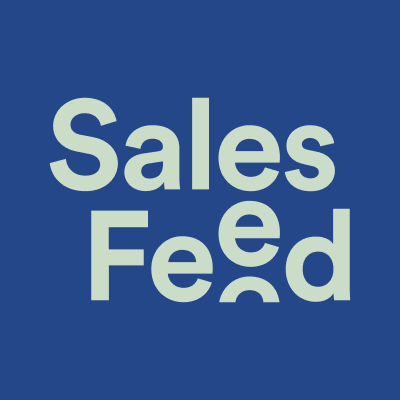 Subscribe Now to Get the Best of Sales Feed and the Latest Sales Resources Directly to Your Inbox Every Week
Sam Nelson

This content is ideal for SDRs. Sam Nelson, an Outreach.io SDR Leader, is well-known within the sales development community. If you would like to receive his weekly thoughts on Outbound Strategy, subscribe to his newsletter.
Jill Konrath

Jill Konrath, a highly sought-after speaker and author, is the thought leader behind the newsletter that has more than 145,000 subscribers. Jill Konrath's newsletters contain fresh sales strategies, practical advice and useful resources that are delivered each week to your inbox.
Jeffrey Gitomer's Sales Caffeine

Get your weekly "jolt of sales caffeine" Sales Caffeine, Jeffrey's Gitomer's newsletter, arrives in inboxes every Tuesday. It is packed with quick-hitting articles on sales and management. You will find sales insight, special guest articles, promotions and humor.
SalesFolk

SalesFolk creates outbound sales emails templates that have been proven to increase response rates. Subscribe to their newsletter for weekly sales tips and the secrets to creating magnetic emails that spark genuine conversations.
Top YouTube Channels for Sales

These top YouTube channels for sales are best for visual learners. You can subscribe to your favorite channel to be notified whenever new content becomes available, so you don't miss any video drops.
Sales Hacker

Sales Hacker is a gathering of top sales executives from some of the largest tech companies. They share their strategies and tactics to increase sales and achieve nine-figure revenue. You can find strategies for prospecting, hiring, customer relationships, and lead generation on their YouTube channel.
Sales Feed

Selling B2B is hard work. It can be extremely competitive and mentally exhausting. And what works today might not work tomorrow. The Sales Feed YouTube channel offers the latest sales news, expert guidance, and plenty of "sellertainment", to help you keep your head above water and excel at your job. Follow us on YouTube to get inspired for a better career in sales.
LinkedIn Sales Solutions

LinkedIn is much more than a business platform. It can also be used to great effect as a sales tool if it's done correctly. You can learn more about social selling and get tips for leveraging it effectively by visiting the official LinkedIn Sales Solutions channel.
nthony Iannarino
Anthony Iannarino, an entrepreneur and author who is highly respected, has created several successful businesses including the Iannarino sales accelerator and B2B sales coach and consultancy. His YouTube channel offers valuable guidance and tips on sales, prospecting and leadership.
Jeffrey Gitomer

Jeffrey Gitomer, also known as the "King Of Sales", is well-known for his straightforward, practical, and to-the-point selling advice. His channel has over 50K subscribers and offers great sales content. It is sure to be of benefit no matter your current position in life. If you are looking for straightforward sales advice, click the subscribe button.
Mike Weinberg

Mike Weinberg, a sales consultant and author, has the mission to simplify sales and assist sales leaders and their salespeople in closing more deals. His YouTube channel shares entertaining and informative videos that share helpful content for sales professionals. He uses a tell-it like it is approach. Get valuable advice on mindset and sales strategies that work.
The Sales Hunter

Mark Hunter is an author and speaker. He also works as a sales consultant. Mark has been in the field for more than twenty years. His mission is to help others in the industry. His YouTube channel, The Sales Hunter, is filled with sales motivation, negotiation strategies and leadership advice that will help build a productive and profitable sales team. His videos are short and clear so you can get a lot of information in a very short time.
Victor Antonio

Victor Antonio probably has a video about it. His videos are very specific and make it easy for you to find the right advice.
Salesman.org

Will Barron has a mission to change the way you sell. His podcast, Salesman.org, is downloaded over 700,000. His YouTube channel Salesman.org features a lot of great advice and "how tos" that will make it a valuable addition to your sales toolbox.
Top Sales Blogs

These top blogs are full of inspiration, examples, as well as how-to guides. You can subscribe to a blog that you like or sign up to the newsletter to keep updated on industry trends.
Sales Hacker

Sales Hacker is highly recommended and highly sought-after in the sales community. Sales Hacker is a blog that shares practical, useful content written by sales professionals for salespeople.
If you are looking for the most recent sales tips and advice, such as prospecting strategies and sales training techniques, give them a follow.
Sales Gravy

Jeb Blount, bestselling author and expert in prospecting, runs Sales Gravy. This blog contains top-notch tips, training and advice from top authors and sales experts that will help you fill your funnel.
It offers thousands of resources for free, including videos, podcasts, articles, and many more.
Gong Labs

Gong's blog posts contain great tips and sales strategies to help you reach your goals. What's the best part? The best part? Everything they publish is supported by data derived from millions of recorded and transcribed AI-sales conversations. This allows you to see how it works in the field.
Follow Gong to find out what makes the top salespeople stand out from the rest based on hard data.
SalesFolk

Are you looking for ways to improve your sales email skills. Look no further. SalesFolk's blog covers all aspects of prospecting email. You'll not only get ideas for how to make attention-grabbing emails, increase your open rates and decrease your reply rates but also what to avoid doing.
Make sure you check out their "Hall of Shame" category to see the most outrageous cold email examples.
LinkedIn Sales Solutions

LinkedIn Sales Solutions puts a strong emphasis upon social selling. LinkedIn says that salespeople who incorporate social selling into their process are 51% more likely than those who don't. This is one resource you shouldn't overlook.
Subscribe to the blog for the most recent social selling news, tips and best practices. Make sure to use the platform to its full potential.
The Make it Happen Blog

John Barrows is a well-known blogger in the sales community. His content on The Make It Happen blog certainly delivers. His posts are both relatable and engaging, and they have decades of experience as a trainer and salesperson. You're sure find something, no matter if you're just starting out in sales or an experienced one.
It's a great resource for practical advice and tried-and-true sales tips that you can apply every day.
Sandler Training Blog

As one of the world's leading sales training organizations, it should come as no surprise that the Sandler Training blog is overflowing with top-notch advice for every type of sales professional–whether you're an executive, manager, or individual seller.
It contains valuable advice and insights from top sales trainers. You will also find tips and takeaways you can immediately implement.
Predictable Revenue

Are you searching for the most recent in sales development trends? Look no further. Aaron Ross is a well-respected sales speaker and bestselling author. He also co-founded Predictable Revenue. His entire career has been spent teaching companies how they can double or triple their sales.
Ross and his team will be sharing the most recent B2B sales trends with you.
HubSpot Sales

HubSpot Sales is a blog that has been praised for its success in content marketing. The Hubspot Sales blog is for all levels of sales professionals, new or old.
Browse through the following content to find a wealth of information on a range of topics, from writing the perfect subject line for cold emails to negotiating an agreement.
Vidyard

Vidyard is your best resource for video in sales and virtual marketing. You will find all the information you need about video sales, including tips, tricks, best practices and everything in-between.
Bonus! You can also check out the Vidyard Inspiration Hub for some great sales videos to help you get through your sales cycle.
Now that you have all the top sales podcasts, and more

Now you have access to the best sales blogs, podcasts, YouTube channels, and newsletters. To improve your sales skills, take advantage of all the information available and sign up to our Video Selling Masterclass.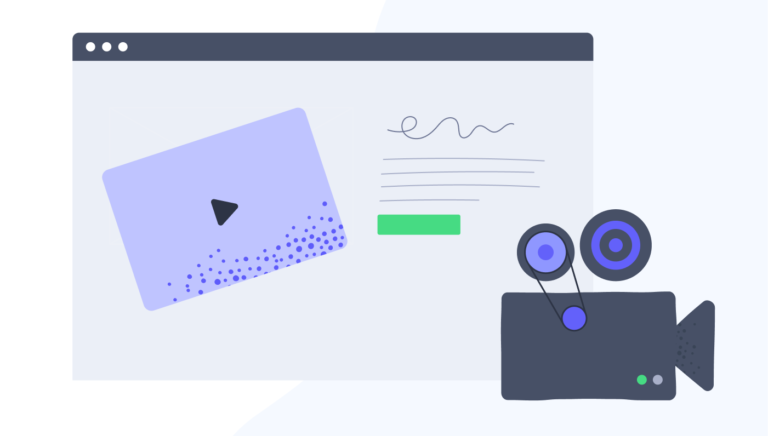 Master Video for Sales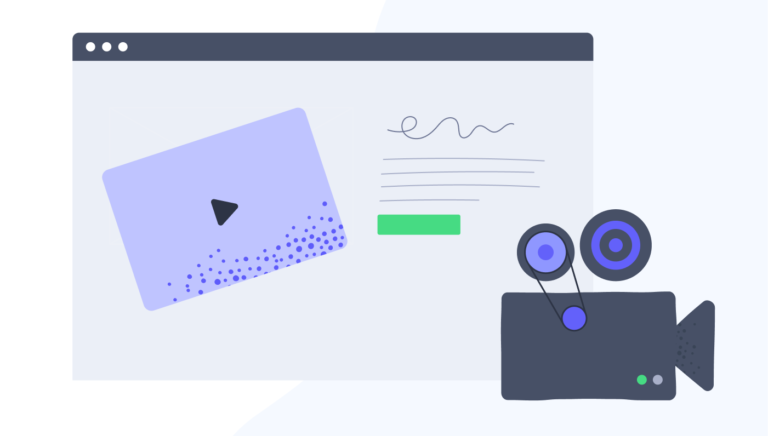 You can learn the basics of selling using video in just 20 minutes. Sign up for free The Top Sales Blogs and Podcasts.