Are you responsible for managing PPC campaigns for multiple clients? You might have multiple businesses that need their own Google Ads account. It can quickly become complicated when you have multiple campaigns and logins.
Here is where the Google Ads Manager Account (previously known as MCC) comes in to play.
MCC stands to My Client Centre. However, it has been renamed Google Ads Manager. It is Google's ads management suite, which can be very useful for those who have multiple PPC accounts.
How does Google Ads Manager function and how can I use it?
What is Google MCC and Ads Manager?

Google Ads Manager Account (previously called My Client Center, MCC) is a simplified Google Ads dashboard that links multiple accounts. It is useful for managing multiple Google Ads accounts or those who manage them.
A Manager Account allows you to do everything you'd normally do but from one dashboard. You can create new campaigns for each client, view performance metrics, and modify settings.
This is not an upgrade or addition to your existing Google Ads setup. You will need to sign-up for this specialist account. The account can be used to import client accounts as well as other Google Ads Manager accounts.
Sign up for your Manager account through Google
What are the possibilities for Google Ads Manager accounts?

Once you have your Ads Manager and MCC accounts set up, you can:
You can import multiple Google Ads accounts to access them all from one sign-on. Create new Google Ads campaigns for any client account using your Ad Manager dashboard. Edit existing campaigns for your clients from the dashboard. Give account access to employees (and modify their access level) and view all data from Google Ads Manager. Generate reports for individual clients or all accounts.
If you manage multiple accounts, you will probably be able to see the value of the MCC account or Google Ads Manager account.
How do you start?
How to create a Google Ads Manager Account

It is very easy to create a Google Ads Manager Account. It takes just minutes to set up your Google Ads Manager account.
Follow these steps:
Click on the Ads Manager page, and then click "Create an Ads Manager Account". Enter your details as required.
Et voila! Now you're good to go.
It's really that easy.
You can only manage one currency when you create a Google Ads Manager account. At this point, you should choose the currency that your main client is in. For example, if they are mostly from Europe, then choose Euros. Dollars are best if you have multi-national clients, but they pay in USD.
Later in this article, we'll be looking at the currency issue in greater detail.
After your Ads Manager account has been set up, it is easy to add client accounts directly to your dashboard.
Log in to Google Ads Manager
To validate your invitation, you will need to wait until the account owner (your client, for example) approves it. After this, you will be able manage Google Ads for your client clients from your Ads manager dashboard.
Who, what, and how many?

You might wonder how many client accounts can you manage now that your Google Ads MCC account is up and running. Or if you can manage ads in different currencies? What permissions will you need?
What number of accounts can I manage

You can manage up to 85,000 Google Ads accounts with the Google Ads Manager account. You can also include other Manager accounts if you manage an agency or supervise ads portfolios with manager accounts.
If a business owner asks you if they would like to run their Google Ads, they can link your account to theirs. Once they have invited you, they will verify that the connection is valid and then you can go.
Administrators can remove linked accounts at any time.
Delegating access levels

Other users can be invited, including your employees, to manage campaigns in your Ads Manager accounts. You can give specific people permission across the entire portfolio by setting different levels of access.
Administrator is the highest rank.
This gives you full control of the accounts, allows for linking and removal of users and allows you to set access levels.
Standard access allows for campaign management, but not administration.
Below this level, you have 'Read Only' access and "Billing Access". This is useful if you have dedicated finance staff who need to generate invoices.
Finally, the account can be accessed via email only. This allows it to receive reports and notifications related to accounts.
Update and nalyse data across accounts
Google Ads Manager offers a great way to see performance across campaigns and ad group.
This allows you to easily compare the performance of different campaigns. This insight can be used to optimize other campaigns in your portfolio. You might find one campaign that is performing exceptionally well and have data that can be applied to other accounts.
You will also be able track conversions and generate automated reports.
It is easy to update existing campaigns and you can easily add new campaigns.
You can manage IVT blocking across multiple accounts

Blocking invalid traffic with Google Ads is essential to maximize ad performance, and minimize budget wastage. Click fraud prevention software is essential for agencies. ClickCease is the industry leader in blocking bots and bad traffic in real-time.
It's simple to block click fraud in all managed accounts if you use Google Ads Manager.
ClickCease allows you to use one subscription to track invalid traffic for each PPC campaign you manage. For example, an agency might have 100 clients that require different campaign settings.
Link your ClickCease account with your Google Ads Manager, and our software will analyze the data from your campaigns to block bots.
Contact us if you run an agency and don't have click fraud prevention.
Learn more about click fraud in this complete guide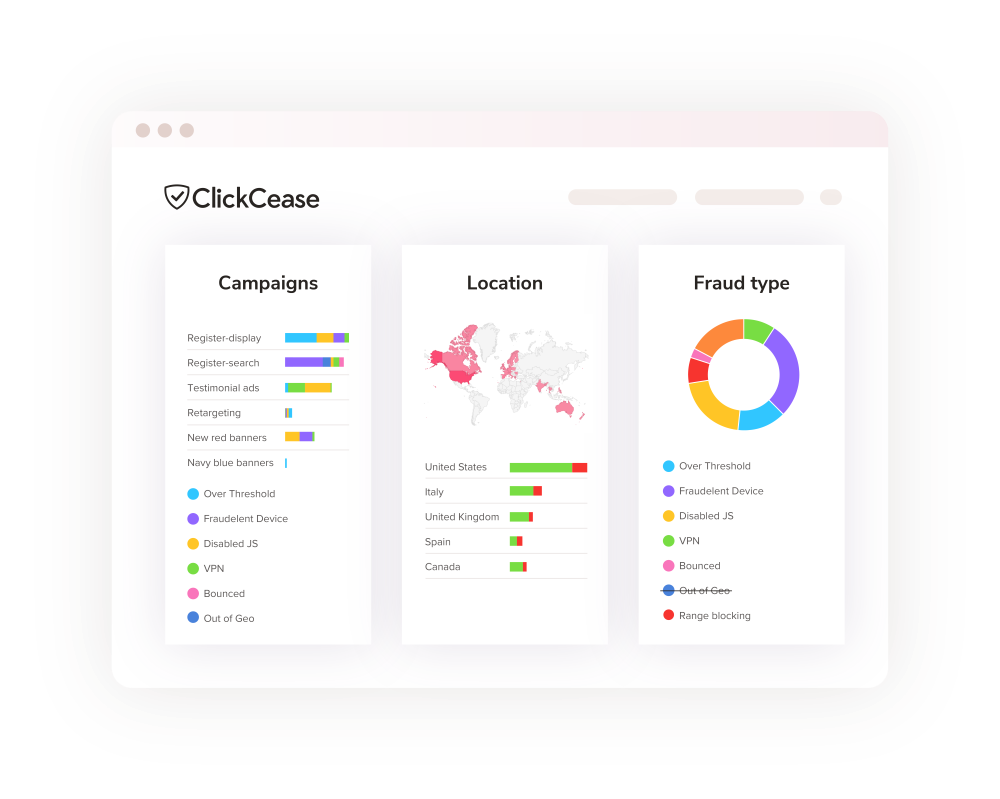 ClickCease gives you additional insight into your Google Ads campaigns
How to manage currencies in MCC

Google Ads Manager Account allows you to manage only one currency for your account portfolio.
What if your account is set to US Dollars but clients run ads in Canadian Dollars and another in Euros?
You can set secondary currencies within Google Ads Manager. This allows you to manage ads that are in these currencies. You can have multiple secondary currencies.
These secondary currencies allow you to create new lines, but it is not possible to modify existing line items.
The secondary currency bids you place in it will also be converted to your primary currency. Google updates the exchange rates multiple times per day to ensure that they are always current. In theory, you should pay a fair rate for clicks.
Reports and charts can be generated in either your primary or secondary currency.
Who should use Google Ads Manager

The Google Ads Manager is a great tool for anyone who has to manage multiple Google Ads accounts, or link Google Ads accounts.
It's best suited for large advertisers or PPC account managers such as agencies. It is a powerful tool that can be used to keep track of different accounts and campaigns, as well as helping you save time.
MCC, or Google Ads Manager, is easy to set up and use.
ClickCease click fraud protection is a must-have for your arsenal. You can provide additional protection for your business and help deliver more effective Google Ads campaigns by monitoring and blocking invalid traffic.
ClickCease is trusted by thousands of digital marketers.
The post What You Should Know About Google Ads Management (MCC).
Did you miss our previous article…
http://www.affiliatemarketingbuzz.com/what-is-a-bounce-rate-the-causes-the-fix/